| blĭng |
"expensiveand flashy jewellery, clothing, or other possessions... also bling-bling, by 1997 U.S. rap slang, "wealth, expensive accessories", a sound suggestive of the glitter of jewels and precioud metals" - Dictionary.com
Well, lovelies, here we are at a new Polish Days post. Wasn't it just last week that I did one? I swear I thought I did. *scratches head*
Hannah (Polly Polish) recently got engaged! While brainstorming for ideas for the next Polish Days, her fiance guided her to this month's theme, Bling (in reference to her acquired dream ring). This leaves lots of room to play with, whether to go festive and Christmas-y, or just all glittered and flashy.
My take: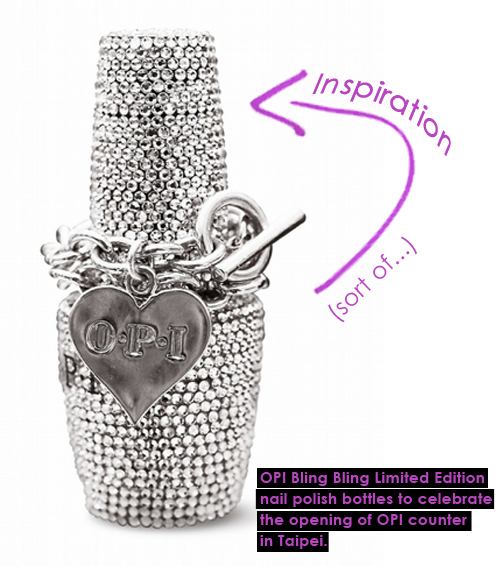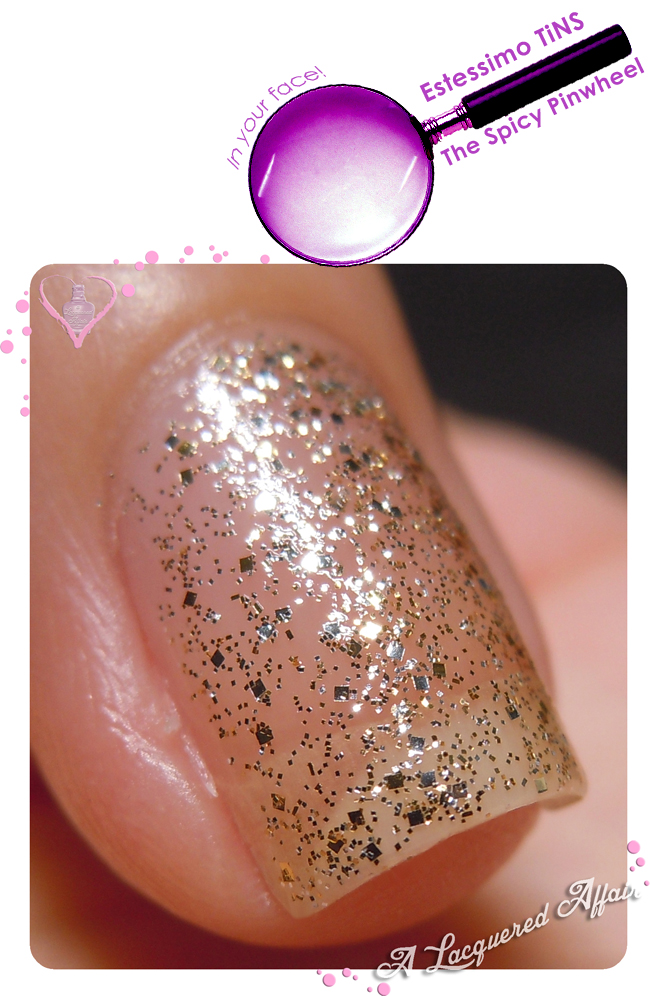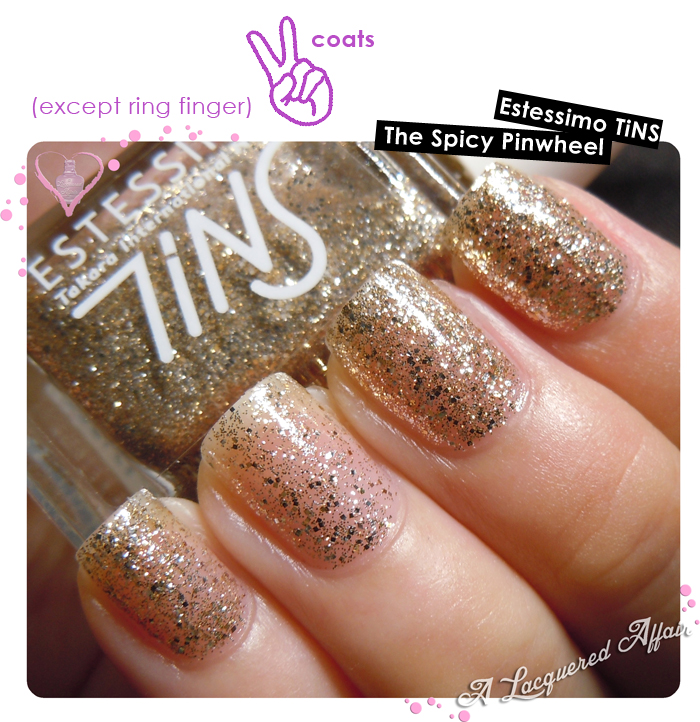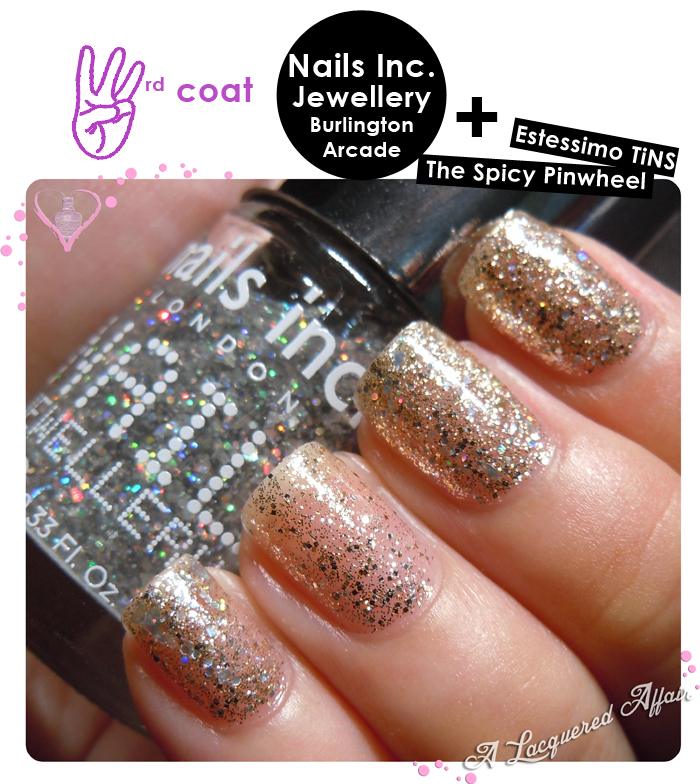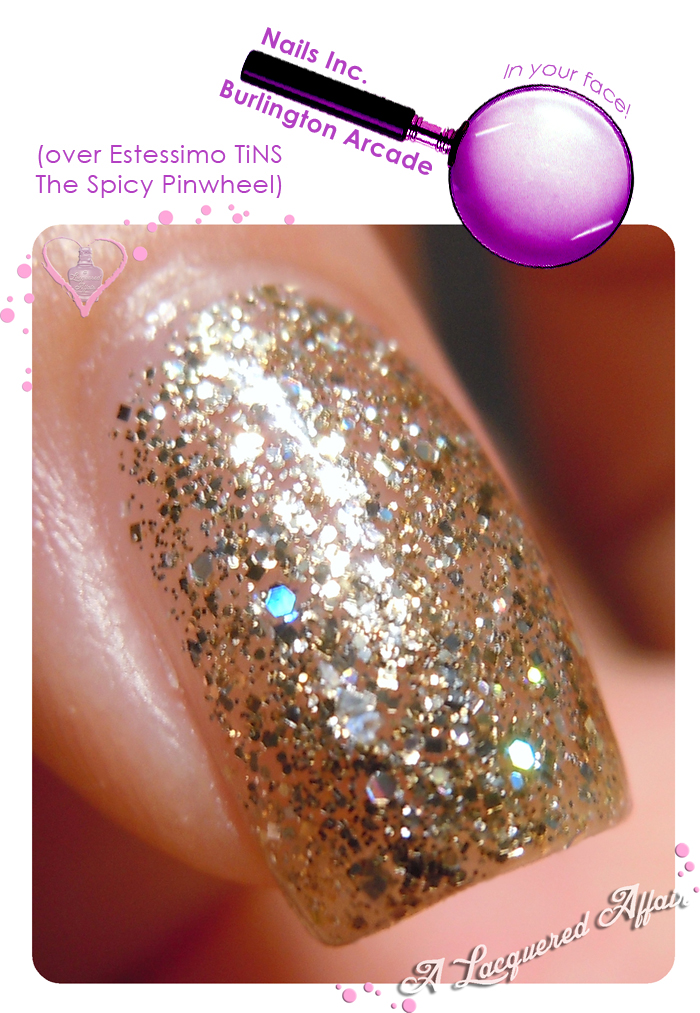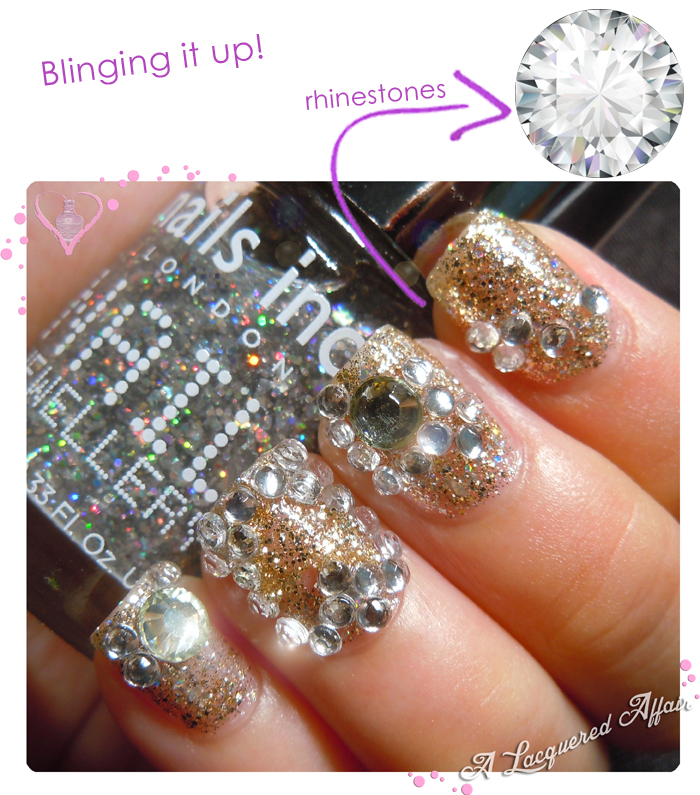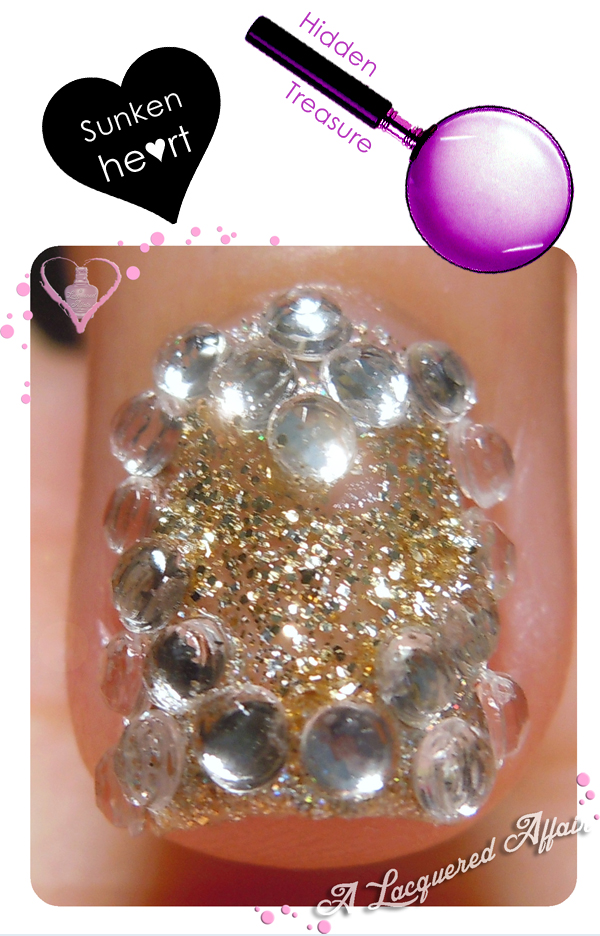 Something's different from the usual posts. I can't quite put my finger on it.
Anyway, most importantly, if you're cringing from the flashiness, my work is done. Here are the other lovelies getting their bling on:
<script type="text/javascript">// <![CDATA[ document.write('<script type="text/javascript" src=http://www.inlinkz.com/cs.php?id=217293&' + new Date().getTime() + '"><\/script>'); // ]]></script>
Have a good midweek folks!
To Leave a Comment: I've noted that OnSugar's Comment feature has caused a few readers frustration by not accepting their input. While OnSugar works on rectifying it, I did a trial and error and found that comments don't get red-taped if you enter your information in the "Name" field without any space, ie. "ALacqueredAffair" instead of "A Lacquered Affair". I hope this works. As much as I want to, OnSugar doesn't allow the disabling of Captcha.


Disclaimer: I am not sponsored/ endorsed by any of the above-mentioned companies. All opinions expressed are my own, and will always be. All products were purchased by me.